Video Conferencing For Small Business
With remote working now becoming a common trend for workers all over the world, having an effective video conferencing service has become more important than ever. 
A top video conferencing service can empower employee flexibility to work remotely from home.
Most of these video conferencing solutions also work with the latest business phone systems, and can be used anywhere such as from remote working to call centers ​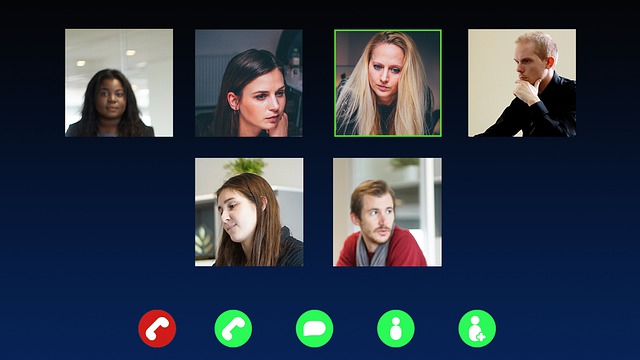 Benefits of Video Conferencing
For Small Business
Not just for Enterprise sized business anymore, video conferencing for small business is here! This means meetings can take place online without worrying about technical problems, accessibility, or cost.
Additionally, with increasing concerns about the cost of travel, it just makes sense. Companies seek to communicate face-to-face online rather than indulge in the wasteful extra costs. Not to mention harming the environment caused by forcing people to travel to meet in a single location.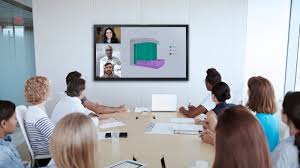 Question-
How much time do you spend in your car going to and from meetings in a day?
Not only do video meetings save the wear and tear on your vehicle, but the time you are losing for your travel time.
Question-
First, how many cancellations do you have when you had to coordinate multiple people in one meeting location? Second, have them get there on time? Or third, arrive despite distance restrictions?
Video conferencing is a small portion of Unified Communications (UCaaS) which will allow your business to collaborate, Chat, share documents and integrate into many CRMs on the market today. We can provide a solution that does not only meet your current needs but one that will be scalable and grow with your business.
If you are looking for a robust platform you may want to look at a video solution that allows breakout sessions which allows you to hold company training sessions with multiple instructors
Partnerships-
Eagle Communications works with many partners so we can provide a customized solution for your company.
Comparatively, most of the video conference solutions are scalable to integrate with Microsoft Teams and can also grow to a conference room solution.
When looking at a service, review what your usage and growth will be. Every video conference partner that we work with have their own feature set. Likewise, what is good for one company is not always good for your company. One size does not fit all.
For information and a free consultation contact us. We would like to be your Trusted Advisor to find the right solution for your business.
We Are Proud To Provide Service From These Providers
Better Communication is Our Mission
P.O. Box 331736, Murfreesboro, TN 37133