Voice over Internet protocol gives you the ability to make voice calls using a broadband Internet connection instead of a regular analog phone line. Taking advantage of a voice over IP system allows for a decrease in cost and time, while increasing productivity.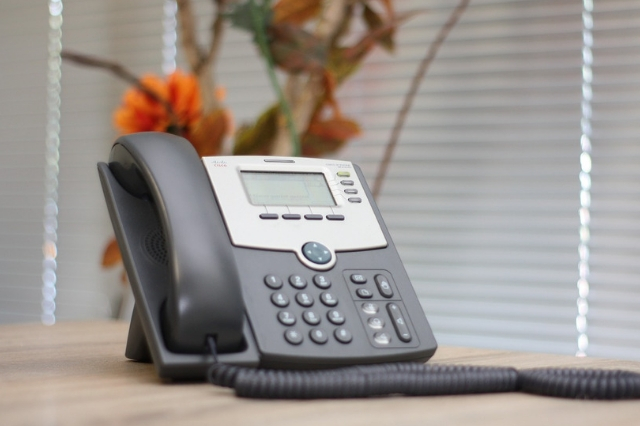 What is VoIP?
VoIP is an acronym for Voice over Internet protocol that describes the method to place and receive phone calls over the Internet.
VoIP isn't actually all that new. Telephony has relied on digital lines to carry phone calls since the late 90s. VoIP is a cost-effective way to handle an unlimited number of calls.
With a VoIP phone system, you will never miss another call. The flexibility and redundancy allowing you to make call from a cell phone app any PC.
Eagle Communications has many VoIP partners, and we will evaluate the way you do business to find the proper VoIP provider that fits your business needs and budget Not al providers offer the same benefits and others provide a better customer service.
Why deal with the sales rep from each company and waste your time, when we can screen out the proper fit for your business from multiple providers.

Eagle Communications has over 30 VoIP and Unified Communication partners that we work with. That is a benefit to you so you can find the VoIP provider that fits your business needs. There is no 1 size fits all. We have solutions for the single Entrepreneur, SMB market and Contact center solutions.
As the trend is to WFH (Work from Home) or a Hybrid business model we can find a solution.
Get Solid Options – No Cookie Cutter Approach
When we start the process, we take a consultative approach to see what fits your needs and come back with few options to review so you can make an educated business decision.
Equipment Costs?
Save thousands of dollars on equipment. The standard PBX (phone system ) starts at $4000 to over $15,000 and with a maintenance fee that could run you an additional $100 to $500 per month (depends on amount of phones). Service calls on upgrades programming changes or repair can run you $95 to $120 per hour.
VoIP phones can run from $75 to $300 ea. If you choose not to use a desktop phone all you will need is a quality headset for your PC and speakers thus eliminating the cost of a desktop phone.
Another option could be to rent the phone at a very low cost. The benefit of renting is that you can trade in the current phone and only pay the rental difference. This saves on the high upfront cost of a phone system, and if a problem happens with the phone it is replaced.
VoIP Benefits
If you lose Internet in your business, you will be able to use the mobile application on your cell (with a data package) or Wi-Fi from a Hotspot at other locations. Unlike the traditional phone lines that when your phone lines go down you cannot receive or make calls, therefore losing business.
VoIP services are becoming more popular as everyone is starting to work from home or companies are moving to a hybrid model to eliminate office rental fees as your remote employees can make a call from your business system as compared to their personal cell phone number.
VoIP is also a benefit for a multi – location business as It shows continuity for extension to extension dialing instead of dialing the other locations number.
HIPPA and PCI Compliant***
Local, Long Distance and International Calling
Microsoft Teams Integration Option
Office 365 Integration Option
*Varies per Provider
**Sales Force, Zoho, Redtail, and custom migrations with an open API Varies from Provider
***Carriers responsible for security on the Hosted VoIP service
Hardware Options (Purchase or Rental Options)
Polycom, Yealink, Cisco, Vtech, Avaya, and more varies from Provider.
Contact us for an appointment to educate you on how Hosted VoIP can help your business –
Never miss another call.
Better Communication is Our Mission
P.O. Box 331736, Murfreesboro, TN 37133